About Barbara
Barbara Bynum is an experienced, trusted, results-driven leader. She is the Mayor of Montrose, Colorado where she has brought people together to build a thriving community in Western Colorado.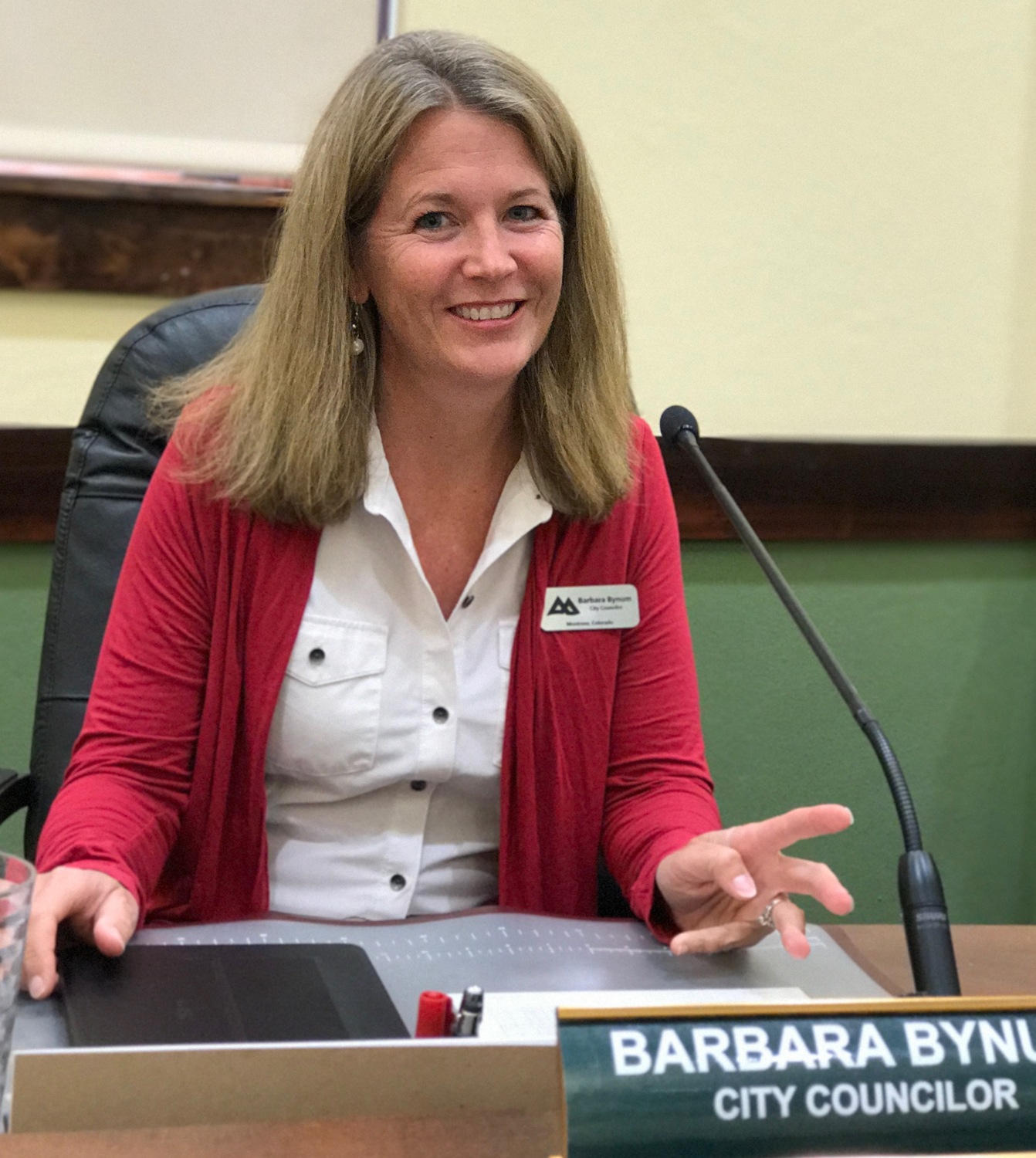 In 2017 Barbara was appointed to the Montrose City Council to fill a vacancy and in 2018, 2020 and 2022 she was re-elected by voters. She is currently serving her second year as Mayor. In 2019 and 2023 Barbara was elected by mayors from across Colorado to serve on the Colorado Municipal League Executive Board. She represents medium-sized cities as she works to support exceptional municipal governance through advocacy, information, and training.
Governor Hickenlooper appointed Barbara as a Commissioner of the Colorado State Land Board from 2015 - 2019. The Colorado State Land Board owns, stewards, and leases four million acres of trust land in order to earn money for Colorado public schools.
Governor Polis has twice appointed Barbara to serve on statewide boards including the Department of Local Affairs Energy and Mineral Impact Assistance Fund and a COVID-19 advisory board where she represented mayors of small and medium municipalities.
Barbara was elected and served on the Montrose Recreation District from 2012 to 2017 and was honored to serve as Board President for multiple years. During this time she led the efforts that funded and built the $28.5 million Montrose Recreation Center. Through her work with the District, she has experience with large capital projects, infrastructure, and public finance.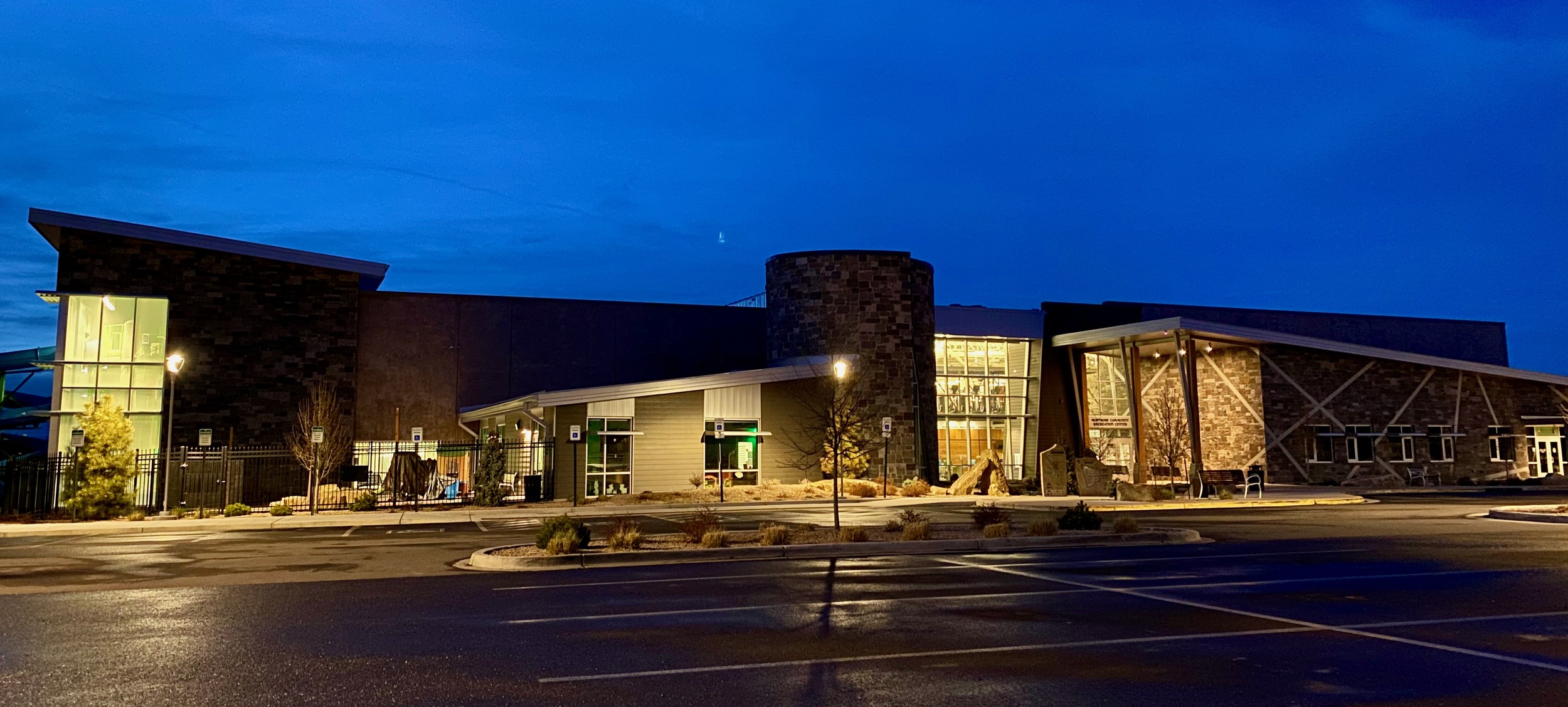 Barbara's dedication to public service began when the was appointed and subsequently re-elected to the Montrose County School District Board where she served as Vice President. To support local efforts to improve public education, she also volunteered on the Montrose Education Foundation and as President of the Academic Booster Club. Her first volunteer board position in Montrose was on the Black Canyon Boys and Girls Club. Prior to moving to Montrose, she served as president of the Mesa County Medical Society Alliance.
The Gates Family Foundation named Barbara one of nine Gates Fellows from across Colorado for 2017. The prestigious honor allowed Barbara to attend Harvard University's Kennedy School of Government course Senior Executives in State and Local Government. The Foundation's support stems from the conviction that effective delivery of public services, in an era of shrinking resources, requires conscious investment aimed at enhancing the quality of management of government. This intensive program focused on developing the skills and knowledge necessary to exercise effective leadership at the state and local levels of government.
Barbara was one of 25 women to be named a Woman of Distinction by the Montrose Daily Press in 2017. The Women of Distinction Awards event was created to spotlight and recognize the important role women play locally in the economy and in society. The honorees represent the most distinctive women in business, government, education and not-for-profit fields.
The Montrose Community Foundation awarded Barbara the 2014 Community Service Award for her commitment to the community. The award is given each year to one person who has epitomized the Foundation's vision of contributing in order to make a stronger, healthier, more vibrant community.
Barbara's formal education includes a four-year liberal arts education that has taught her to think critically, to draw connections across disciplines, to conduct research and ask questions, and to communicate effectively.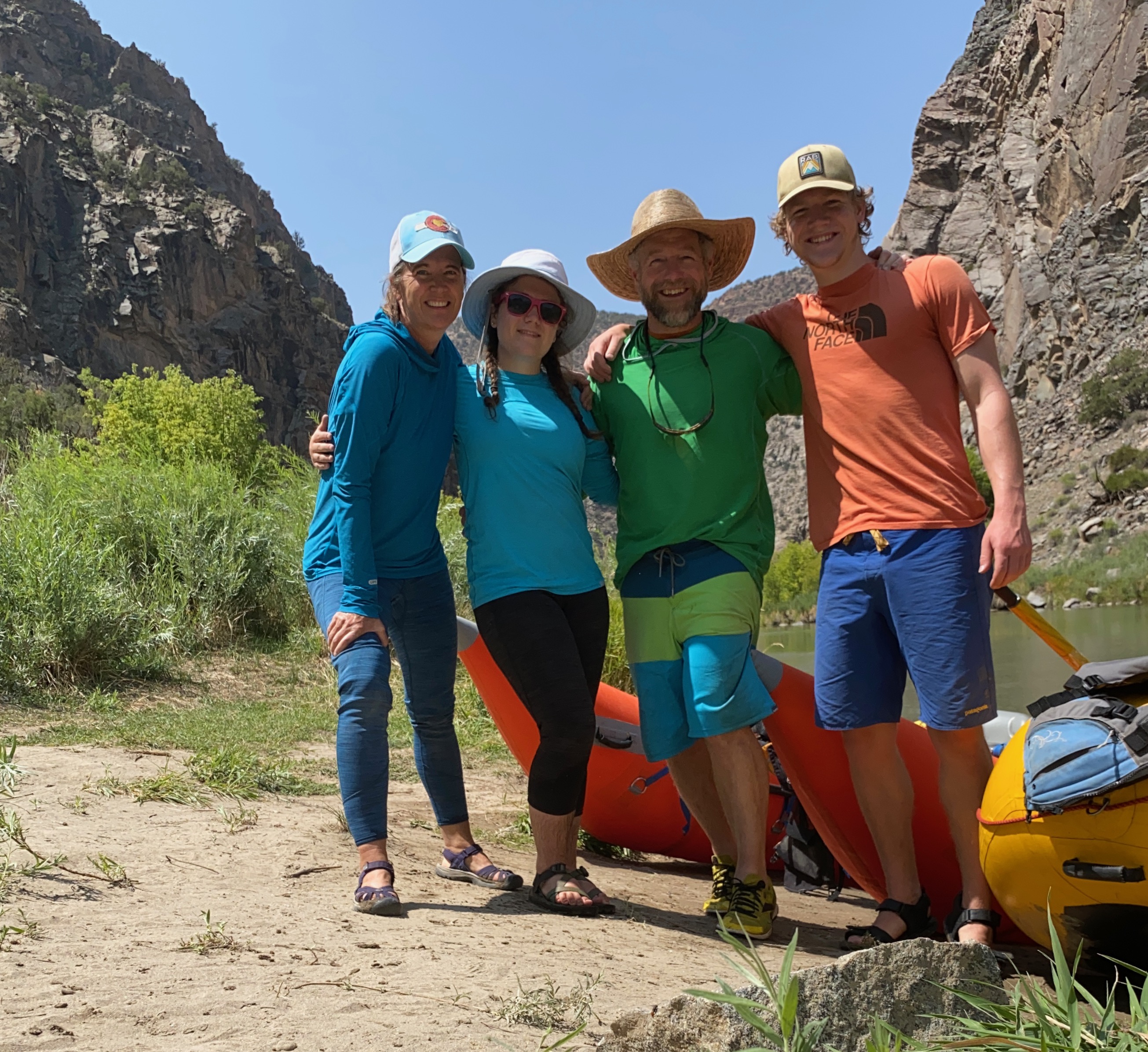 Barbara and her husband Kelly have been married almost 30 years and are proud parents to two young adults. After living on the Front Range, Barbara and Kelly decided that they wanted to live and raise their family in Western Colorado because of its quality of life and the opportunities it provided their family. They enjoy camping, rafting, and skiing.
As a qualified, effective leader, Barbara will continue her commitment to work hard for the people of Colorado's 5th Senate District.